Get a Demo
Curious about how our suite of safety solutions can work for your organization? We'll walk you through the options and show you how it all works so you can make the best decision for your people and your business.
North America's most innovative organizations trust SolusGuard to keep their people connected and safe.









We will contact you to schedule a demo.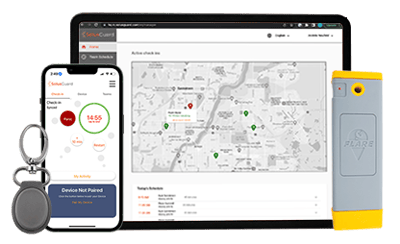 Protect Your People.
Protect Your Business.
We are dedicated to helping your team develop a safety solution customized for your organization's unique needs.
Contact us to learn more about how SolusGuard's suite of workforce safety solutions can help.